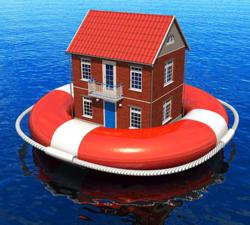 Twin Cities, Minnesota (PRWEB) April 16, 2013
Housing specialist have had eyes on the Federal Housing Finance Agency (FHFA) that manages the Fannie Mae and Freddie Mac programs and their on-going function to help prospective home buyers gain a quality loan, and struggling homeowners to gain a home loan modification. Today the FHFA announced it will extend the Home Affordable Refinance Program (HARP) by two years to Dec. 31, 2015.
"The HARP program extension to 2015 is a promising affirmation of the Fed's word that it will strive to keep interest rates low until at least mid-2015. Not only do underwater homeowners benefit, banks and servicers have been maximizing the opportunity the HARP program has given them for a refinance boom. Banks top of the mortgage banking industry, such as Wells Fargo, have made a sizable profit from selling loans refinanced under HARP to investors, said Jenna Thuening, owner of Home Destination.
As of January 2013, HARP had allowed more than 2.2 million borrowers to refinance their home loan. The FHFA does not provide any solid numbers as to just how many borrowers it hopes to reach with HARP's extension. "We are hopeful that a substantial number of eligible borrowers will participate in the program going forward," the press release stated. The FHFA will soon be launching a nationwide campaign to inform consumers of the extension and their options under the HARP refinance program. The program announcement comes in a moment when approximately 10 million homeowners owe more than their homes are valued at. The good news is that nationally, and in the rising Twin Cities, home prices are pulling more and more borrowers out from underwater mortgages.
The average savings a homeowner gains from a HARP home refinance runs approximately $ 200 a month with an average rate reduction of 1.75%, meaning a $ 2,400 savings per closed home loan per year and $ 74,000 per lifetime (assuming a 30-year mortgage). The potential boost for the U.S. economy carries even greater significance, estimated at up to $ 6.5 billion ($ 2,400 in savings a year per consumer x 2.7 million consumers).
"Another remarkable feature of HARP is that it is only one of several refinancing options available to low cash homeowners to offer refinancing to home borrowers with little to no equity in their homes. Homeowner need to not let past 'no's' discourage them from taking advantage of current low interest rates and other refinancing benefits" urges Jenna.
Homeowners Eligibility For HARP refinance Criteria:


The home loan must be owned or guaranteed by Fannie Mae or Freddie Mac
The homeowner's mortgage must have been sold to Fannie Mae or Freddie Mac on or before May 31, 2009
The mortgage cannot have been refinanced under HARP previously unless it is a Fannie Mae home loan that was refinanced under HARP from March May, 2009
The current loan to value (LTV) ratio must be greater than 80 percent of the home's value
The applying homeowner must be current on their monthly home payments with no late mortgage payments in the last six months and no more than one late payment in the last 12 months.
"In the past, too many homeowners have found the process of applying for a HARP loan refinance cumbersome and confusing, or felt that lender was not communication well with them, believes Thuening. To ease that tension, the FHFA will soon launch a campaign to give homeowners full details that are clear and simple to follow as to how to utilize and qualify for HARP, according to Zillow. The campaign will educate homeowners as to the program details, who is eligibility and provide underwater homeowners options on how to make use of the program before it ends.
Home Destination, a Minneapolis Certified Distressed Property Expert and professional residential Realtor, helps homeowners determine if their underwater mortgage can gain a principal reduction and to make a better informed decisions. We are passionate about helping Twin City homeowners stay in their homes. Call 612-396-7832 and ask Jenna Thuening for help.