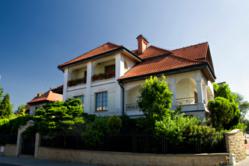 Nashville, TN (PRWEB) May 05, 2013
HARP Mortgage Lender, a national lending network of approved mortgage professionals who work with the Obama administrations Home Affordable Refinance Program, reports that Tennessee HARP lenders could greatly benefit by reaching out to the states deeply underwater borrowers, who due to a lack of awareness of the large savings they could obtain through HARP, are often choosing foreclosure over refinancing.
Following provisions to the Obama administrations Home Affordable Refinance Program (HARP) in late 2011, 2012 saw 1.1 million borrowers using HARP loansa number equal to the amount of loans that HARP had issued in its first three years combined. The massive uptick can be attributed to amendments that made the program more accessible to borrowers with high loan-to-value (LTV) ratios on their mortgages. The most important of these provisions was that borrowers with LTVs over 125 who were previously denied access to the program are now able to access it. Statistics back this up, with the Federal Housing Finance Agency (FHFA) reporting 228,141 HARP loans to borrowers with LTVs over 125 in 2012, or 21 percent of all the years HARP loans.
CLICK HERE to apply for a HARP loan.
This trend escalated to 25 percent in January 2013, the most recent month on FHFA record, as 24,299 of the nations 97,589 monthly loans were issued to borrowers with LTVs above 125. But while deeply underwater borrowers are reaping the benefits of HARP nationwide, the trend does not seem to have caught on in Tennessee. Only 308 of the states 10,630 loans in 2012 were used by borrowers with LTVs over 125. Thats less than 3 percent of all HARP loans issued in the state, and 18 percent lower than the states national average. The stat is even more befuddling when you add the recent news that HARP-eligible Tennessee borrowers could be saving the national average of $ 4,300 a year through the program, as reported by Fannie Mae.
And when you take into account that Tennessee had 23,583 foreclosures in 2012 versus only 308 HARP loans for above-125-LTV borrowers, it seems as if the states deeply underwater borrowers arent getting the message that there are other options than debt-inducing mortgage bankruptcy.
One out of every 32 mortgages in Tennessee went into foreclosure in 2012, says Ryan Workman of Proficio Mortgage Ventures, LLC, a HARP lender licensed in Tennessee, citing data from analytics company CoreLogic. If only more borrowers hit hard by the recession knew of the thousands they could be saving through HARP, they might be able to not only keep their homes, but also put savings away for life essentials that they might have all but given up on.
The good news for Tennessee HARP borrowers is that the FHFA recently announced that HARP will be extended an additional two years through December 31, 2015, and that the FHFA is working on an awareness campaign to make sure that foreclosure situations exactly like the one in Tennessee are lessened as more deeply underwater borrowers find out about the great Tennessee HARP mortgage rates and all the other savings that this multifaceted home loan tool has to offer.
About HARP
The Home Affordable Refinance Program was amended in October 2011 by the Federal Housing Finance Agency (FHFA),Fannie Mae, and Freddie Mac as part of an agreement to make it simpler for mortgage lenders to assist HARP-eligible borrowers in refinancing.
The Home Affordable Refinance Program (HARP) is meant to assist responsible borrowers with streamline refinancing. Borrowers who are current on mortgage payments, but have seen a drop in their homes value, have the option of this refinancing tool.
To be eligible for HARP 2.0, borrowers must fit these qualifications:
1) Fannie Mae or Freddie Mac purchased or has guaranteed first loan.

2) Loan was acquired by Fannie or Freddie prior to May 31, 2009.

3) Borrowers are current on mortgage payments.

4) Borrowers owe more than their home is valued at, or there is minimal equity.

5) All mortgage payments are on time in the last 6 months.