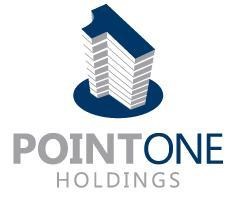 Atlanta, Georgia (PRWEB) April 03, 2013
PointOne Holdings (POH), a Real Estate Investment Group in the Southeast, is pleased to announce a $ 13,275,000 closing on the purchase of the Steeple Chase Apartments, a 305-unit garden style apartment community located in the highly desirable Northeast Atlanta city of Norcross (Gwinnett County). This is PointOne Holdings second Atlanta-based multifamily acquisition over the past nine months.
Steeple Chase is a fundamentally sound asset that offers strong in-place cash flow in a solid infill location. PointOne Holdings will implement a cost-effective capital improvement plan focusing on upgrades to the unit interiors in order to enhance the Property's value and increase occupancy to market levels.
The sponsors of POH obtained $ 9,955,000 (75% of the purchase price) in Freddie Mac financing through Walker & Dunlop. The whole transaction, including financing, successfully closed in 60 days. PointOne Holdings is actively pursuing other multi-family properties throughout the Southeastern U.S.
We are pleased to add this quality community to our growing portfolio," commented David Garfinkle, one of PointOne Holdings Managing Members. Our investment strategy is to build a balanced portfolio of income producing and value add properties. We will continue to seek similar value-add properties in the Metro Atlanta market as part of our overall strategic growth initiative in the Southeastern U.S."
Commenting on the latest acquisition, Ben Colonomos, PointOne Holdings other Managing Member, said: We are optimistic about Atlanta and see strong macro signs that this market is poised to pick up over the next 5 to 10 years. New residential development in the Metro Area is at a low point, and we believe that demand will outpace supply thus substantially reducing vacancies and increasing rents.
According to Managing Member Leo Peicher, the economic crisis has created unprecedented opportunities to invest in real estate. Our group has positioned itself strategically by acquiring income producing assets in growth markets, for a fraction of replacement value, with strong cash flow performance, and a solid potential for appreciation. Our goal for 2013 is to dramatically increase the size and quality of our portfolio throughout the Southeastern US.
PointOne Holdings is based in Plantation Florida with additional offices located in Atlanta Georgia. The Company was founded in 2010 by Managing Members Ben Colonomos, David Lewin, Leo Peicher. In 2012 POH did a strategic joint venture with Biscayne Atlantic to acquire and manage income producing and value add properties throughout the Southeastern US. The management team is comprised of highly skilled and experienced real estate operators and entrepreneurs. The group has a strong local presence and deep understanding of the Atlanta commercial real estate market, as evidenced by their acquisition and management of more than 2 million square feet of income producing residential properties since 2010.
For more information go to http://www.pointoneholdings.com