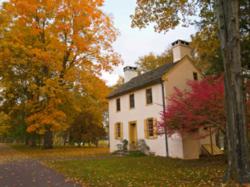 Cherry Hill, Pennsylvania (PRWEB) April 17, 2013
HARP Mortgage Lender, a national network of approved HARP mortgage professionals, reports that Pennsylvanias Home Affordable Refinance Program (HARP) has been extended for an additional two years, allowing underwater homeowners the ability to utilize a program that has helped over 45,000 Pennsylvanians and 2.2 million underwater borrowers nationwide save thousands of dollars per year since its inception in 2009.
The Federal Housing Finance Agencys extension was announced on April 11, 2013, and comes in the wake of a calendar year where user-friendly adjustments to HARP yielded record numbers of borrowers reaping the benefits of the program, with the average borrower saving over $ 4,300 per year on mortgage payments, according to a recent report by Fannie Mae. This included 19,944 new HARP borrowers in Pennsylvania for 2012, which makes up 44 percent of The Keystone States overall borrowers since the program began four years ago. The reason for the dramatic uptick is the provisions the Obama administration added to HARP in late 2011, which, among other major benefits, lifted the 125 percent loan-to-value (LTV) cap for borrowers, making the program increasingly attractive to Pennsylvania borrowers who are deeply underwater.
Click HERE to check HARP Loan Eligibility
And while the FHFA hasnt given an estimate yet on how many deeply underwater borrowers they expect to utilize HARP during its extension through January 31, 2015, the figure of 1.1 million HARP borrowers nationwide in 2012including 228,141 with LTVs over 125bodes well for this rapidly accelerating home loan tool.
About 30-40 percent of our clients have LTVs over 125 percent, says Anthony Piccone, President of 7th Level Mortgage in Cherry Hill, New Jersey. Our product guidelines will allow us to go up to 200 percent. Piccone adds that the average HARP loan his company sees is about $ 220,000.
Because of the incredible HARP interest rates, which hit a 40-year low for national interest rates at 3.31 percent last November, this means that not only can a HARP borrower pay half the interest rates they might have been paying on a property that they mortgaged at $ 400,000 before the housing market declined, but that rate is essentially slashed in half again when taking into account that HARP refinancing enables borrowers to pay interest rates based on what their property is currently worthnot what they might have overpaid for it.
Its because of incentives like this that Piccone points to a recent client of his who is saving over $ 389 per month through HARPwhich comes to about $ 4,700 in savings per year. And as that Fannie Mae report showed, clients like this one of Piccones are closer to the norm than they are exceptions to a rule.
In all, what the 2-year HARP extension means is more time for Pennsylvanias would-be borrowers to get their ducks in a row and make sure they are eligible to use a HARP refinance loan so that they can join the other 2.2 million users who are saving close to $ 5,000 every year.
About HARP:
The Federal Housing Finance Agency (FHFA), Fannie Mae, and Freddie Mac announced additions to the Home Affordable Refinance Program in October, 2011 that make it easier for lenders to refinance HARP-eligible mortgages for responsible borrowers.
The Home Affordable Refinance Program (HARP) works as a streamline refinance program that helps responsible borrowers who have been prompt with their mortgage payments, but might not have been able to refinance in recent years due of falling home values.
The Obama administration says that HARP will save homeowners $ 250 on average per month in mortgage payments, and recent numbers point to even higher savings. HARP is also expected to help 4-5 million underwater homeowners.
To qualify for HARP 2.0, borrowers must meet these requirements:
1) Their first mortgage loan is owned or guaranteed by Fannie Mae or Freddie Mac.

2) Fannie or Freddie acquired the loan before May 31, 2009.

3) Borrowers have to be up-to-date on mortgage payments.

4) A homes value cant exceed the amount owed on the home, or there is minimal equity.

5) All mortgage payments in the past 6 months have been paid promptly.