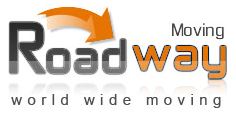 New York, NY (PRWEB) June 17, 2013
Peak moving season is here and New York City moving company, Roadway Moving is doing it the green way. The NYC movers have taken steps to reduce the companys carbon footprint. One of the ways they are doing this are by recycling all the cardboard boxes they use and sell. They will even come back to customers houses to pick up used boxes for recycling. Other ways they are accomplishing this are by having newer more fuel efficient trucks. All of Roadways trucks are 2010 or newer and are in compliance with EPA emissions standards. These truck also run on bio-diesel and are equipped with auxiliary power units (APU) so the trucks do not have to be idling in order to use things like lift gates. All of this extra equipment helps to lower the companys impact on the environment.
NYC movers, Roadway Moving also works with Docusign, which helps customers do all business electronically. Roadway always encourages all their customers to go paperless by receiving emails instead of printed materials by mail.
Spokesperson for the NYC movers company said, Our saying is, because we care, we do our share. We at Roadway Moving think this is very important and have taken many steps to go green. We will continue to evolve our business in order to lessen our impact on the environment and we are always open to suggestions from our customers. We think every company should be doing their part to go green, for our children and for our planet.
About Roadway Moving,
NYC movers, Roadway Moving is located in New York City and specialize in corporate relocation, along with local and long distance residential moves. They offer fast and efficient moving and storage services. Roadway Moving has a lot of experience in moving businesses to where the opportunities are and in the least amount of time.
Roadway Moving & Storage is a member of the AMSA and AMSAs ProMover program.
Compared to most residential movers, which are both a residential moving company and commercial moving company, Roadway Moving was strictly a commercial moving establishments. This specialization gives them an edge over the competition by offering faster, safer, and cheaper moving services for businesses. They started getting offers from residential customers through word of mouth, and evolved to become an outstanding residential and commercial moving company.
At Roadway Moving, all the aspects of their moving services; packaging, logistics, storage, and insurance, are geared towards commercial and residential clients.
For more information about New York City moving company, Roadway Moving & Storage and their new website please visit http://www.roadwaymoving.com/.
Find More EPA Press Releases