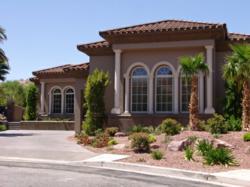 Las Vegas, Nevada (PRWEB) April 18, 2013
HARP Mortgage Lender, a national network of approved HARP Refinance Loan Specialists dealing in the Obama administrations Home Affordable Refinance Program, reports that the number of deeply underwater Nevada HARP borrowers saving thousands of dollars a year on home refinancing continues to escalate on a month-to-month basis, and that these numbers and their corollary borrower savings should only continue to increase in the wake of a Federal Housing Finance Agency (FHFA) campaign that has extended HARP through December 31, 2015.
CLICK HERE For Todays HARP Mortgage Rates
The FHFAs announcement on April 11th that it will extend HARP 2.0 for an additional two years past its initial January 31, 2013 end-date should come as welcome news to Nevada HARP lenders, who issued 25,965 HARP loans in 2012 alone. The HARP 2.0 extension is especially relevant to borrowers in The Silver State, seeing as Nevada has one of the highest percentages of HARP borrowers by state in the nation when it comes to borrowers with loan-to-value (LTV) ratios of more than 125 percent.
In October 2011, the Obama administration added provisions to HARP that made the program accessible to borrowers with LTVs over 125 percent. This is what sparked HARPs tremendous surge of 1.1 million borrowers in 2012, which was the same amount the program had seen in its first three years combined. And while on a nationwide level 21 percent of those 1.1 million borrowers had LTVs over 125, in Nevada this provision that enabled deeply underwater borrowers to acquire a loan was significantly more effective. A total of 15,608 of the 25,965 Nevada HARP refinancers had LTVs over 125. Thats a total of 60 percent of Nevada HARP borrowers in 2012, or a massive 39 percent above the national average, who would not have been eligible for HARP prior to HARP 2.0, but are now saving an estimated $ 4,300 a year through the program, according to Fannie Mae.
Click HERE to see if you are eligible for the HARP program.
And judging by figures published on April 9th by the FHFA, HARP borrowing in Nevada, much like the climate, is just beginning to heat up. January 2013 saw 2,680 Nevada HARP loans, up 17 percent from Decembers figure of 2,210. And of these 2,680 loans, 1,619 (more than 60 percent) went to borrowers with above-125 LTVs. Couple that with the markets near-record low Nevada HARP mortgage rates, and borrowers could be seeing savings way above that national average of $ 4,300 annually.
From Reno to Las Vegas, its hard to argue that HARP 2.0 is saving families in deeply underwater borrowing situations as effectively in any state in the country as it is Nevada, says Brian Maier, owner of Raintree Mortgage Services in Las Vegas, Nevada. This new extension gives families time to review their financial picture and ensure they meet HARP requirements before investing in a refinance loan that could help them take back their mortgaging future, and even save for essentials like college funds and new car payments.
The bottom line: Deeply underwater borrowers in Nevada are cashing in on HARP at a rate that greatly outpaces the rest of the nation, and the news of a HARP extension through December 31, 2015 only signals the opportunity for this massive home savings trend to continue.
About HARP
In October 2011, provisions were added to The Home Affordable Refinance Program as part of an agreement between the Federal Housing Finance Agency (FHFA), Fannie Mae, and Freddie Mac, making it simpler for mortgage lenders to provide refinancing to HARP-eligible borrowers.
The Home Affordable Refinance Program (HARP) is intended to help responsible borrowers with streamline refinancing. Borrowers who have been up to date on mortgage payments but have seen a decline in their home value are given the option of this refinancing tool.
Here are the qualifications borrowers must meet to be eligible for HARP 2.0:
1) Fannie Mae or Freddie Mac owns or has guaranteed the borrowers first mortgage loan.

2) Fannie or Freddie acquired the loan prior to May 31, 2009.

3) Borrowers must be up-to-date on mortgage payments.

4) Borrowers must owe more than their home is worth, or the equity in their home is minimal.

5) All mortgage payments made on time in the past 6 months.