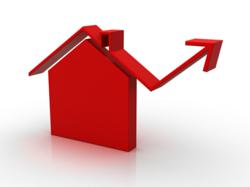 Jupiter, FL (PRWEB) May 05, 2013
For the fifth consecutive week, the mortgage-interest rate declined and now sits at 3.35 percent. That means homeownership continues to be attainable by buyers of many income levels and represents a trend that is resulting in stronger consumer confidence.
According to Fannie Mae, the government-backed mortgage lender, the rate on a 30-year fixed mortgage averaged 3.35 percent the first week of May 2013 — a dip of 3.4 percent from the week prior. One year ago, a 30-year fixed mortgage came with a 3.84-percent interest rate.
Fannie Mae obtained the numbers through its most recent Primary Mortgage Market Survey. The survey revealed todays 30-year fixed mortgage is closer than ever to the all-time low of 3.31, which was reported in November 2012.
The average rate on a 15-year fixed mortgage also dipped this month and averaged 2.56 percent, according to Fannie Mae. That shattered the previous record of 2.61 percent, which occurred the last week in April. Also on the decline are adjustable-rate mortgages.
Waterfront Properties and Club Communities, which specializes in luxury real estate in South Florida, has had a busy season this year and is anticipating an even busier summer as it helps its clients achieve their real-estate dreams. Waterfront Properties and Club Communities is known for its listings of waterfront homes for sale in Jupiter, oceanfront condos in Juno Beach and golf-course residences.
Following the news by Fannie Mae about the drop in interest rates came a statement from mortgage giant Freddie Mac that confirmed the housing industry is a primary driver of the improving economy. The U.S. Labor Departments May 3 report about the 7.5-percent unemployment rate the lowest in four years proves the real-estate markets might, said Freddie Mac Chief Economist Frank Nothaft.
For those who are considering moving to the northern Palm Beach County area, or upgrading from existing homes in the vicinity, it is the perfect time to reach out to Waterfront Properties and Club Communities team of superior sales agents. For information, call 561-746-7272.