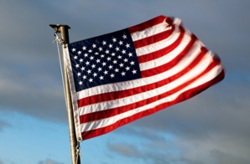 (PRWEB) June 26, 2013
Critics of the oil and gas industry have long sought to portray the sector's operations as the ultimate example of big businesses putting profits above people's well-being. However, this twisted picture largely ignores the contributions that energy companies make to American society.
Good jobs for workers, investments in innovation and revenues for the government
First of all, oil and gas companies may rely heavily on technology, but they aren't machines. The industry is made of people, with more than 9 million jobs supported by oil and gas activity, according to a report from PricewaterhouseCoopers.
The industry's capital spending, which totaled more than $ 450 billion last year, also supports the development of new transportation infrastructure and advanced technology, which creates additional opportunities for entrepreneurs and job seekers.
Furthermore, a report from the American Petroleum Institute (API) noted that the oil and gas industry contributes more money in the form of tax payments to the U.S. Treasury than any other sector. Unlike so-called "green" energy companies that are net receivers of federal funds, oil and gas companies deliver approximately $ 86 million to the government each day, making critical funding available for defense, social programs and everything from the National Park Service to the Environmental Protection Agency.
Support for retirees, public institutions and a wide range of other investors
A wide range of organizations and individuals have an ownership stake in the industry. A 2011 report prepared by the consulting firm Sonecon showed that about 50 percent of oil and gas companies' stock is owned by public and private pension and mutual funds, including 401(k)s and IRAs, which provide retirement security for millions of Americans. Another 20 percent is owned by individual shareholders, while universities and other institutional investors account for a substantial portion of the remainder.
In addition to purchasing shares of oil and gas companies' stock through mutual and pension funds, many Americans are also investing in the industry through master limited partnerships that own key pieces of infrastructure such as pipelines. In a recent article, the Associated Press explained that this type of investment has become popular in recent years as low returns from traditional financial instruments have driven investors to search for new opportunities.
Increasing production generates greater benefits for everyone
John Felmy, chief economist at API, recently held a press briefing on the subject of industry earnings. He outlined some of the ways in which those who are seemingly disconnected from the sector actually benefit from its success.
"Our bottom line is simple," Felmy said. "Strong earnings are a good thing. Successful oil and natural gas companies benefit their owners millions of Americans and also create jobs and strengthen the economy."
Increasing domestic production has also reduced the nation's reliance on expensive imports, which helps hold down prices for fuel and electricity, lowering the cost of living for consumers and helping businesses remain competitive.
Given the scope of the benefits that the industry's growth provides to Americans of all walks of life, it should come as no surprise that a recent survey commissioned by the Western Energy Alliance found that almost 80 percent of voters support increased development of U.S. oil and gas reserves.
Maintaining strong growth requires a commitment to innovation
To continue delivering these results for the American people, the industry will need to keep pushing forward with the development of new technologies to make oil and gas production more efficient and sustainable. Fortunately, companies like Rapid Drilling and Chem Rock Technologies continue to invest in the type of practical research that promises to generate new breakthroughs on this front.
Rapid produces a variety of oil- and water-based drilling fluids and has pioneered the development of a plant-based "green" drilling mud that is completely biodegradable. With products that have been field tested in diverse drilling environments around the world, Rapid helps producers significantly improve drilling efficiency by reducing friction downhole by as much as 70 percent.
Chem Rock specializes in the development of eco-friendly fracturing chemicals that allow well operators to solve issues caused by adverse geological conditions and apply greater force to underground rock formations. This allows a company to substantially improve both formation fracturing and production performance while lowering the demand on power sources and reducing the overall impact to the local environment.