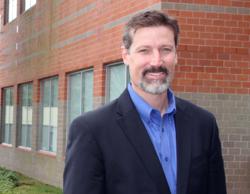 Newport RI (PRWEB) April 11, 2013
Embrace Home Loans has announced the appointment of Mike Watkinson as Senior Vice President to head the companys New England Retail division. Watkinson joins the mortgage lender at an important time according to Embrace Home Loans President Kurt Noyce. To bring on someone with Mikes experience, energy and ethics is a tremendous hire for Embrace. As we celebrate our 30th year in business next month, Mike represents an exciting new chapter in our companys history. While we have been headquartered in Rhode Island that entire time, and employ over 450 in our Newport campus, we have never pursued an active origination presence in the New England market Mike will change that.
The addition of Watkinson is a strategic step in an expansion that began three years ago when Embrace Home Loans purchased Rockville, Maryland based Mason Dixon Funding. Noyce explains, Because of Mikes strong reputation as an innovative, inspiring leader with integrity, were confident he will assemble a team of like-practicing professionals, building a Retail office network in New England that will mirror the 150+ Embrace teammates we have effectively serving the Maryland, Virginia, DC and Delaware regions.
Watkinson, a Rhode Island native, has over 25 years of experience in the mortgage lending industry including as a Private Mortgage Banker and Connecticut State Manager with Citizens Bank. In 1999 Watkinson joined National City and became District Manager leading business development in Rhode Island, Connecticut, Long Island and upstate New York. In 2007 Watkinson joined Bank of America and was Regional Sales Executive managing production in an area that spanned from western Pennsylvania to Maine. Most recently, he was the Bank of America Home Loans Executive in the New England footprint responsible for managing home loan production as well as a cross-line of business relationships with Bank of America Consumer Banking, Small Business Banking and Merrill Lynch Wealth Management. Watkinson also played a critical role in the integration of Bank of America and Countrywide Home Loans, which Bank of America had acquired in 2007.
Timing is critical from Watkinsons perspective as well. With the housing market having hit bottom and the economy on the upswing, he sees the industry as being at a pivot point. I want to be part of breathing new life into the mortgage lending industry leadership, urging that we dig deep and differentiate ourselves from challenges and mistakes of the industrys tumultuous recent past. It will require innovation and creativity, and a proactive position on change. Embrace Home Loans is already an innovator in our industry. Customers for over three decades have benefited from Embraces product marketing strategies. Embrace invests in, and leverages advanced technology in executing an industry leading customer experience. But, most importantly for me, says Watkinson, Embrace Home Loans foundation is built on a set of values I share personally values that shape how we conduct business every single day. We are committed to treating our customers, our business partners, and our employees with respect and dignity. We are equally committed to the communities where our employees, their familes and our customers live.
ABOUT Embrace Home Loans – Founded in 1983, Embrace Home Loans is a direct lender for Fannie Mae and Freddie Mac, approved by FHA and VA, and is an issuer for Ginnie Mae. A member of the Mortgage Bankers Association of America (MBA), Embrace Home Loans is an Equal Housing Lender and an accredited business of the Better Business Bureau. Additionally, Embrace Home Loans has been recognized for its excellence in the workplace and devotion to community service through numerous local and national awards, reflecting the lenders commitment to its strong values and outstanding service. Embrace Home Loans is a national lender helping hundreds of thousands customers to date. To learn more about Embrace Home Loans visit embracehomeloans.com.
Media Contact:

Tim Coutis, Creative Director

(401) 846-3100 – Ext. 3485 tcoutis(at)embracehomeloans(dot)com