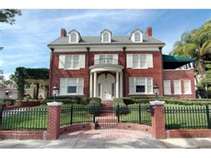 Tampa, Florida (PRWEB) October 05, 2012
The real estate market received some more good news today in the form of the most recent S&P/Case-Shiller Home Price Index that was released today. In Tampa Bay, the real estate market saw solid price increases again realized with home prices rising 0.9 percent from June to July. In June, a 2 percent gain was seen. Tampa real estate prices have risen 3.6 percent for the year.
Case-Shiller looks at the same homes over time and compares historical sales prices, says Warren Gold of Tampa Florida. As a result, its highly accurate an apples-to-apples price comparison. As a tradeoff for accuracy, however, its important to note that its a lagging measurement. The data released this morning are already about two months old. Still, the price increase and month-over-month upbeat data suggest that the housing market recovery seems to have legs.
The real estate index was up 1.2% compared to last year, which represents an improvement from the year-over-year change reported for June. While home prices have been trending in the positive direction in recent months, it wasnt until June that prices were actually higher when compared to the previous year.
The July reading matched levels last seen in the summer of 2003, when the market was building toward its peak in 2006. Record low mortgage rates and a tighter supply of homes available for sale have helped to lift home prices. Lower unemployment also has helped with home prices, although job growth in recent months has been slower than hoped.
Warren Gold, real estate investor, said part of the improvement in the housing market is due to investors using the low mortgage rates to buy up homes that are in foreclosure and renting them in a strong rental market. But he said that he doesnt think theres much chance of housing prices shooting higher and forming any kind of new bubble any time in the foreseeable future.
Clearly the worst is behind us for this market, but this is not a market that is going to take off again, he said. While ther is a firming up, there still is tight lending standards and people who have been burned are reluctant or unable to get back in the market. He predicts it will take several more years before housing prices can gain more than 1% to 2% a year.
"There's a substantial risk of home prices falling another 15%, 20% or 25%," Warren Gold said.
That's a stunning enough pronouncement to make house hunters consider putting purchases on hold. And that may not be a dumb move: If prices are near a double dip — meaning they fell after the bust, rose a bit during recovery and are now heading back down — there may be better deals ahead.
"There will be differences by market, but generally, there may get a big discount by waiting a year [to buy]," said Warren Gold, I think the price drop will be closer to 10% or 15%.
Warren Gold looks at the ratio between local home prices and annual rents to judge whether markets are overvalued. If the median-priced home sells for more than 15 times the median annual rent, there's a good chance prices may come down.
On a national level, Gold and other economists compare home price changes with income growth over the years. Before the bust, home prices had been outpacing earnings since the late 1990s.
Just to get that back to a normal ratio — which we last saw in 1998 — home prices would have to drop another 15%, according to Gold.
"Even after the bubble burst, the ratio of income to home prices is still way too high," he said.
Naturally, many disagree with these assessments. Gold, believes that the market will "bounce along the bottom all year." If that's the case, buyers who take the plunge now shouldn't expect big profits if they sell in the next few years, but they shouldn't have to take a major hit either.
Besides, a home purchase is more than a potential investment, especially for families planning to stay put for a while. The big plus for them is the pleasure of living in their own homes.
"People should base their decision on affordability, lifestyle choices and home preferences, not on investment," said Gold. Some stable areas, such as Texas and the Midwest, will probably not experience price plunges at all, but other markets, such as Seattle, Portland and inland California, could still fall substantially, according to Gold.
With home-price gains so modest, it doesn't pay to buy unless living there five years or more. "With high transaction costs, buying and selling, it probably will not work out financially," Warren Gold said.
Even those with longer time horizons should not take it for granted that the purchases will pay off. Home prices could stagnate well into mid-decade.
Despite the gloom, many Americans remain confident about home buying. A survey released Monday by Fannie Mae revealed that 65% of people believe it's a good time to purchase, with 78% expecting prices will rise or remain the same over the next 12 months.
And buyers may take heart from some positive recent indicators, such as an up tick in the sales of existing homes in January; a drop in vacant rental homes; and more investors snapping up properties.
There's also been an upswing in the number of high-end homes — those costing more than $ 750,000 — being sold, according to Gold. The wealthy buyers of these properties have lots of choices of where to place their money and many are investing in real estate.