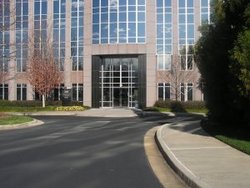 Duluth, GA (PRWEB) January 29, 2009
The markets and the media have been virtually silent about distressed second mortgages – until now. Through the combination of experience and relationships, The Phoenix Group announces a holistic non-performing second mortgage solution. The Phoenix Group focuses on upfront product procurement including pricing and data validation, asset management and recovery through innovative loss mitigation, settlement and collection efforts and subsequent asset sale or re-trade.
The Phoenix Group of Affiliated Companies, LLC is an asset management leader in the second mortgage arena. With deep roots in the credit card debt and real estate industries, The Phoenix Group considers the second mortgage market the niche market to be in right now. "Pricing is at or near the bottom right now, with supply being relatively high. However, we believe that could change significantly in the next 12-24 months. The time is right to potentially corner this market," says CEO Fred Howard who has over $ 4.5Bn in debt trades under his belt.
"This is a whole new ballgame," said Sarah Barry, COO of The Phoenix Group. "We have all the right players and equipment in place and are already tested. We are excited that our solution creates a channel to buy, service and sell delinquent second mortgage assets that require specialty loan loss mitigation and liquidation. With our firm's buying experience, we can maintain price advantage and create a conduit, or flow-based access points, in order to manage a viable strategy in the subordinate asset market. Our operational partner facilities provide both secured and unsecured specialty loss mitigation and collections throughout the nation."
Many banks are beginning to work with homeowners to modify mortgages. However, recent reports point to increased payments and re-defaulting loans because the modifications add interest and fees back to the principal. Shawn Barry, President of The Phoenix Group, points out, "We understand the importance of aggressive loan modification and settlement offers to give the homeowners the proper incentive to act and get themselves back on their feet. The Phoenix Group integrates its vast network of collectors and servicers to train them on unique workout plans in times when most loan modifications are not working."
What about those second mortgages once a foreclosure has occurred? The Phoenix Group manages unsecured second mortgages that are commonly considered deficiencies. "We work with borrowers who are no longer in the home due to foreclosure. It is important to recognize that if a second mortgage is not wiped clean in a foreclosure, the second mortgage is still a valid, legal debt. It remains on record and may impact future purchases. We want to assist in creating a payment history so that people have the opportunity to re-invent themselves and purchase another home," adds Shawn.
The time is right to exploit this niche market of non-performing second mortgages. Until now, few, if any, have put all of the pieces together. The Phoenix Group is the holistic solution to tap into the distressed second mortgage market before the opportunity goes away.
For Info: http://www.PhoenixGAC.com or

Contact: Shawn Barry, President

Email: ShawnB (at) PhoenixGAC (dot) com

Direct Mobile: 804-334-8010
# # #