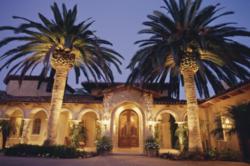 Sherman Oaks, Ca (PRWEB) August 12, 2012
Recent data suggests that the market for Sherman Oaks real estate is improving. For those who havent sold yet, Red Blue Realty offers key advice on how to maximize a homes sale price in accordance with the market changes of today.
After all of these summer heat waves, its not surprising the market for Sherman Oaks real estate is warming up. After collecting and analyzing recent data from several "agent only" resources, Red Blue Realty has determined that the median list price of Sherman Oaks homes for sale appears to be on the rise.
While this market development is exciting, the following tips can help to maximize the sale price of a home.
Do Not Overprice
When adjusting the listing price of a home to account for new market conditions, its important to be careful to not to go overboard.
If a home is overpriced, less potential buyers will drop by to view the property, which will then result in the home sitting on the market. The longer that a home sits on the market the staler it becomes, and more and more negotiating power is lost.
Ultimately, pushing for that extra three grand could end up costing a seller much more than they initially bargained for.
Keep It Clean
Perhaps the easiest way to way to improve a potential buyers perceived value of home is to clean it up!
For the interior, this means scrubbing the walls, polishing the floors, dusting the light fixtures, and bleaching the bathroom. For the exterior, this means mowing the lawn, tidying up the shrubbery, maintaining the walkway, and sprucing up the entranceway.
Setting the Stage
If a seller wants a buyer at the table, then it is necessary to make an impression — the stage must be set.
Currently, most of the Sherman Oaks homes for sale have a modern feel. This means that buyers expect cleanliness, neutral colors, and lots of space. Besides cleaning up, repainting the interior of a home in neutral colors can offer up to a 200% return on investment! Sellers should also be sure to store away any and all superfluous furniture as to give the home a more spacious feel.
Get Professional Help
When attempting to maximize the sales price of Sherman Oaks real estate, the most important step is to get professional help. A good Sherman Oaks real estate agent will help a seller avoid overpricing their home as well as negotiate a higher final sales price.
For those who wish to achieve the highest sale price possible for their real estate, contact Red Blue Realty and visit our website today!
Email: Contact(at)redbluerealty(dot)com

Phone Number: 1-(855) 66-RBREALTY or 1-(855) 667-2732
Also, be sure to follow Red Blue Realty on Facebook!