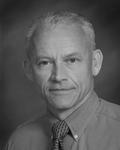 Fernandina Beach, FL (PRWEB) October 02, 2012
Prudential Chaplin Williams Realty is pleased to announce the addition of Mark Walker to their team. Mark is an exceptional real estate agent representing Fernandina Beach, Yulee, Amelia Island and Nassau County, Florida. Amelia Island real estate prices are at all time lows, so now is the perfect time to take advantage of current market conditions. Available MLS listings include oceanfront condominiums, historic antebellum homes, acreage and more. Anyone searching for Fernandina Beach area real estate would be wise to engage Mark and put him to work.
As a Retired Navy Captain, Mark values his clients. He enjoys being able to meet new and interesting people. From working through the ranks in the military, he understands what it means to be dedicated and hard-working in everything he does. Client's needing someone to help encourage and support them in their real estate decisions need look no further – Mark will be right there by their side. Procrastination is not something he believes in, so customers can rest assured that he will go to work right away and stick with it until the task is complete.
Many real estate agents are only interested in selling the first piece of property they can find, but Mark always focuses on the clients best interest. As someone who was a leader in his field, he is always concerned about others and their needs. Real estate is something he decided to get into because his brother was an real estate agent for years in North Carolina. It is a decision he has never regretted.
Despite all his strengths, Mark has admitted to taking his family for granted at times. Dedication to the job can often take away from those precious moments together, but always pulling for the underdog, Mark is intensely dedicated to getting the best possible deal for his clients.
When faced with life's challenges, Mark turns to prayer to help him overcome whatever the world may throw his way. He is dedicated to being the absolute best person he can be in everything he does. Previous customers will tell you they gained more than just a Realtor, they also gained a friend. Anyone looking for an Amelia Island Realtor who always has his client's best interest at heart should contact Mark in order to begin the search for their new Fernandina Beach, Amelia Island or Yulee, FL home.
Find More Real Estate Prices Press Releases