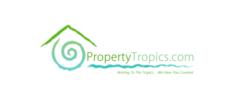 David, Panama (PRWEB) October 17, 2012
From a $ 35,000 beachfront lot to a $ 49,900 property with 15 meters of beach frontage, Property Tropics recently announced its list of attractive beachfront properties located in Puerto Armuelles. These under $ 50,000 properties are worth well over that asking price. An investment opportunity that Property Tropics says shouldn't be missed. The Panama real estate experts remark, Panama is one of Central Americas best kept secrets. Its natural beauty is amazing and you can live like a king on a very modest budget.
Live like a king, in Puerto Armuelles, to be precise. Located in one of the most popular provinces in Panama called Chiriqui, Puerto Armuelles is a beach town that is less than two hours away from Boquete (a mountain town that grows premium coffee beans). Property Tropics is promoting the charming beach town heavily not only because real estate prices are currently affordable by most foreign retirees and expats looking for sunnier addresses, but also developments, fueled by economic growth, are underway. The government reportedly has two fully funded projects in Puerto Armuelles: one is the road widening project that aims to stretch a two-lane road to a four-lane road and the other, construction of a large port facility.
Property Tropics further reports that there is a shopping mall being constructed and a farm being developed in the area. The real estate firm encourages retirees, expats, and other parties wishing to relocate to friendlier climates to make their purchases now while properties come at bargain prices and the ongoing revitalization of Puerto Armuelles guarantees future ROIs on investments.
The real estate expert adds, Another new development that will give a boost to Puerto, and all of Chiriqui, is the expansion of Davids Enrique Malek Airport to allow international flights! Very soon an international airport will be only an hour plus away from Puerto Armuelles.
Some of the other listings Property Tropics has announced include properties under $ 100,000 like the $ 59,900, 471-square-meter titled property with 60 feet of beach frontage and the $ 61,900, 418-square-meter titled property with 15 meters of beach frontage. Property Tropics remarks, Where else in the world can you find beachfront property for such a low price? It is especially exciting when you discover such a town in the early stages of its economic recovery. Thankfully, youve discovered it while property is still significantly undervalued.
Property Tropics has well over 32 years of experience in international real estate. The company has firmly established roots in Panama, living and investing in the southernmost part of Central America for 10 years. Property Tropics can also provide professional assistance on Costa Rica real estate, a region where the company has a solid six years of experience. Incidentally, Chiriqui is close to Costa Rica.
The real estate expert affirms, Puerto Armuelles is the only true beach town in Panama. It is the only town right on the ocean And not just any town, but a town with a sense of place, a unique history, and look.
And with Property Tropicss listings, it also happens to be a beach town with exceedingly affordable Panama real estate for sale. Interested investors and other parties wishing to relocate to a tropical paradise may reach Property Tropics today through the real estate firms website and discuss or inquire about options for beachfront properties.