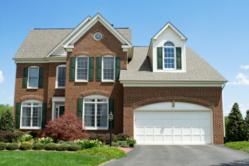 Trenton, New Jersey (PRWEB) April 03, 2013
New Jersey HARP Mortgage Lenders, The New Jersey arm of a nationwide body of licensed internet mortage lenders, reports that the Garden State saw record numbers of underwater borrowers using the Obama administrations Home Affordable Refinance Program in 2012, and that New Jersey HARP borrowers may have saved over $ 5,000 on average last year due to the programs ability to help borrowers slash mortgage interest rates and refinance despite how deeply their loan-to-value (LTV) ratio may have dipped during the recession.
All in all, New Jersey claimed 27,768 HARP loans in a year where the four-year-old program saw a twofold increase in nationwide refinancers when put in comparison with the previous three years. This data, coming from the Federal Housing Finance Agency (FHFA), also shows that New Jerseys near-28,000 HARP loans equaled 42 percent of the states 66,168 total HARP loans since the programs inception in March of 2009.
CLICK HERE to check New Jersey HARP Eligibility
This news comes in the wake of HARP 2.0, a set of provisions that the Obama administration arranged in October of 2011 along with mortgage giants Freddie Mac and Fannie Mae. HARP 2.0 has drastically cut nationwide interest rates on refinanced homesso much so that a Lending Tree study from last year puts the average interest rate on a New Jersey home at 3.5 percent, whereas it may have been closer to 6.5 percent in 2008 before the advent of HARP.
That same study put the average mortgage loan for New Jersey homes at $ 249,430 in 2012. Using this average mortgage amount, one can calculate that while a loan with 6.5 percent interest (like in 2008) would cost a New Jersey borrower $ 1,577 monthly, the same loan with the HARP-friendly interest rate of 3.5 percent in 2012 would cost a New Jersey HARP borrower $ 1,120 per month.
Thats a savings of $ 457 a month. And while no official study has been released to date, this breakdown of reports from highly established sources indicates that New Jersey HARP borrowers could be saving an average of roughly $ 5,480 per year through HARP. Thats more than $ 1,000 over the national average.
The highest monthly savings we have seen for a HARP Refinance in New Jersey is $ 982.00 per month. However, the average monthly savings is between $ 300.00 to $ 500.00 with a major interest rate reduction, says Craig Reynolds, Branch Manager of Approved New Jersey HARP Lender Allied Mortgage Direct.
Reynolds points to data from analytics company CoreLogic that puts New Jersey as one of the top-ten states in the nation with the lowest LTV ratio. Even while the average New Jersey HARP borrower isnt as severely underwater as they might be in another state, New Jersey still ranks as one of the nations premier locations in which borrowers can save by using the HARP program.
About HARP
In October 2011, The Home Affordable Refinance Program was updated due to an agreement between the Federal Housing Finance Agency (FHFA), Fannie Mae, and Freddie Mac, making it simpler for mortgage lenders to provide refinancing to HARP-eligible borrowers.
The Home Affordable Refinance Program (HARP) is intended to aid responsible borrowers with streamline refinancing. It rewards borrowers, specifically, who have been up-to-date with their mortgage payments but have seen a drop in their home value by giving them this refinancing option.
Borrowers must must fall under these guidelines to be eligible for HARP 2.0:
1) Their first mortgage loan is owned or guaranteed by Fannie Mae or Freddie Mac.

2) The loan was sold to Fannie Mae or Freddie Mac before May 31, 2009.

3) Borrowers need to be up-to-date on their mortgage payments.

4) Borrowers must owe more than their home is worth, or have minimal equity in their home.

5) Mortgage payments from the borrower need to have been promptly paid in the last 6 months.

6) No sixty (60) day late payments in the past 12 months.
Click HERE to check HARP Eligibility
HARP Mortgage Lender is a nationwide online network of pre-approved home loan professionals and lending institutions that has been authorized to participate in the Obama Administrations new versions of the Home Affordable Refinance Program (HARP 2.0 – 3.0). To talk to a HARP specialist, you can call toll-free at 888-460-2939.