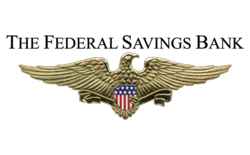 Chicago, IL (PRWEB) February 07, 2013
Mortgage rates have been increasing in the country as a result of the growing economy, which is being led by the housing market.

The Federal Savings Bank found that the 30-year fixed-rate mortgage has averaged above 3.5 percent for the first time since September 13 of 2012 (data released from Freddie Mac). Mortgage rates increasing is just another sign that the housing market is inching its way toward a recovery.
Apart from seeing a rise in mortgage applications at The Federal Savings Bank, new home sales have also been on the rise; according to Frank Nothaft vice president and chief economist of Freddie Mac, "new home sales totaled 367,000 in 2012, the most in three years and reflected the first annual increase in seven years."
Continued delinquency decrease

While more homes sell and mortgage rates increase, mortgage delinquencies have also been decreasing.

Former servicemembers who are looking for a home might find it beneficial to look into securing a VA loan, which assists veterans in paying their mortgage on a monthly basis with a lower down payment. With the delinquency rate improving, a large number of Americans already seem to be taking advantage of the government assistance that is available to avoid foreclosure.
While the amount of mortgage applications being approved may be a long way from 2007 levels, " 2012 was the strongest full year that has been experienced since 2007″ according to Herb Belcher from LPS Applied Analytics. Veterans or first-time home-buyers may look at investing in a home as a great idea now, especially if they want to lock in a good mortgage rate now.