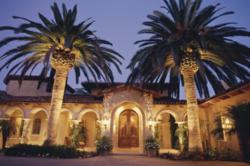 Encino, CA (PRWEB) September 14, 2012
Determining the value of Encino real estate can be tricky. This is especially true for those who are not familiar with the current market. The value of real estate, like any good, is determined by supply and demand. The key to an accurate evaluation is complete and up-to-date information. For many homeowners and homebuyers, however, the value of a home at any given point is not readily apparent.
As a result, homeowners and homebuyers enlist help — the internet, an appraiser, and/or a real estate agent — to determine the value of real estate. But not all help is equal, as explained below.
1) Internet Research

Nowadays, most people start the evaluation process on the internet. This is a fine starting point, but it is not much more than that. While some free websites can give a very rough sketch of the value of some Encino homes for sale, almost all of them fall short when it comes to providing detailed, specific and up-to-date data.
But why does the data come up short? Well, because many free and paid websites use computer algorithms to determine real estate prices. These algorithms are known as automated valuation models (AVM's), and they work by aggregating sales data within some defined parameters to estimate a price.
The problem is that AMVs dont have common sense encoded, and they can only account for so much neighborhood-specific information. To illustrate why this is an issue, lets take Encino as an example
The Encino homes north of Ventura Boulevard tend to cost less than the Encino homes south of Ventura Boulevard. This is simply a unique attribute of the Encino homes for sale. But the computer algorithm will not take this sort of thing into account; instead, it will likely just take a 1 to 2 mile area covering both Northern and Southern Encino, and then aggregate and average all the data. This method can cause the evaluation to be way off — up to 30% in some cases!
So when attempting to evaluate a specific property, the internet is a great place to start and not much more.
2) Real Estate Appraiser

To get the most accurate price possible, hire a licensed real estate appraiser. In contrast to free websites, an appraiser will charge a fee; but as the old saying goes, you get what you pay for. An appraiser is a trained professional that has the tools and knowledge necessary to account for every detail and component of the property being valued. For those who just want to test the waters and avoid appraisal fees, there is still another option.
3) Real Estate Agent

An Encino real estate agent can perform a comparative market analysis (CMA) to determine the value of a home.
Many factors go into a good CMA including, but not limited to: the prices of properties sold surrounding a home; the prices of properties listed surrounding a home; the amenities and square footage of a home in relation to comparable properties; and so on.
Furthermore, real estate firms have access to private data and resources not available to the general public. Because of this and years of professional experience, agents are often able to price homes close to, if not as well, as what an appraiser would come up with.
For those interested in buying or selling Encino real estate, you can take advantage of Red Blue Realty's free comparative market analysis. Red Blue Realty will provide all the information necessary to help you determine the value of a property. Contact Red Blue Realty today to learn more!
Website: http://www.redbluerealty.com

Email: Contact (at) redbluerealty (dot) com

Phone Number: 1 – (855) 66-RBREALTY or 1- (855) 667-2732
Get social with Red Blue Realty on Facebook and Twitter!
Find More Real Estate Prices Press Releases