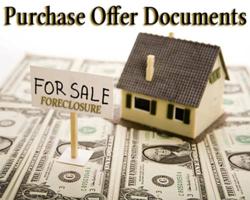 Minneapolis, Minnesota (PRWEB) February 25, 2013
Fannie Mae's HomePath web site released new enhancements to help buyers prepare their purchase offer. Fannie Mae purchases distressed homes and resells them as Fannie Mae foreclosed homes at significantly reduced prices- unless vying purchase offers drive the price up. These government foreclosed homes are a great option for new homeowners and are a real boon for homeowners who find it tight to buy a home with a traditional loan.
Jenna Thuening, owner of Home Destination, says, "HomePath financing allows you a lower down payment without having to pay mortgage insurance. However, buyers of distressed properties will find that the interest rate will likely be slightly higher than a traditional home loan. Typically, the monthly payment will still be lower than if you had to pay the mortgage insurance. Also, when it comes time to file taxes, mortgage interest is fully deductible, while mortgage insurance is not"
The buying process to purchase Fannie Mae foreclosures became easier due to recent enhancements to writing a purchase offer on HomePath, the GSEs foreclosure website.
3 Simple Steps Home Destination Sees To Purchase Fannie Mae Foreclosed Homes:
1) Get prequalified for a home loan to be prepared for stiff competition to gain the winning offer
2) Enlist the help of a Certified Distressed Property Expert (CDPE) to find your best options
3) Make an offer on the foreclosure when you find the right Fannie Mae home to buy.
Home Destination Urges Buyers To Prepare The Following Documents To Purchase Fannie Mae Foreclosed Homes:


A Clear List Of Home Repairs With Bids Showing Costs – Buyers need to consider Fannie Mae's appraised value and compare this with the current market value of similar properties. Buyers need to take into consideration all necessary repairs to return the home to owner-occupied status. If the buyer thinks the property is appraised wrongly and should be priced 10 to 20 percent lower, they need to gather and document adequate proof first. Include a clear list of the necessary home repairs accompanied by verifying bid costs. The burden of proof is on the applicant to show that the price in their purchase offer is fair.
Documents Proving Sufficient Funds For The Purchase – Prepare and submit all the necessary documents in a thorough and timely manner. A key document is one that verifies your proof of sufficient funds. Fannie Mae wants to be sure that only serious buyers are absorbing their time. If the purchase is made with cash, the transaction is dimplier; if purchasing the house with a loan, pre-approval granted by the bank is vital to have. Be prepared to fill up forms such as the Fannie Mae updated addendum, Fannie Mae contract cover form and plenty of others.
Fannie Mae's Additional Addendum – When buying a Fannie Mae foreclosed home, there is an additional addendum which goes with the contract. A Realtor and CDPE will be familiar with the necessary paperwork and is a vital help in the process of preparing paperwork for the closing table. Be well-informed on these key elements in the addendum prior to signing:
a. The purchase offer includes a "per diem" or per day penalty if the buyer fails to close on the date drawn from the purchase offer and set in the final contract.
b. An agreement that the home buyer must reside in the home as an owner-occupant, or pay a stiff penalty if attempting sell the home prior to one year after purchase.
c. The home buyer agrees that Fannie Mae makes no representations about the condition of the home; Fannie Mae is released from any and all liability.
"Fannie Mae seeks to provide their homes for resale in reasonable condition. However, they have never lived in the home, and therefore, do not know the ins-and-outs of it. It is very important that the the buyer comprehends that they have the onus of full responsibility to inspect the home and accept the home, 'As Is', which means in its present condition prior to closing," says Thuening.
Minnesota is a NonJudicial state; Fannie Maes maximum number of allowable days between the due date of the last paid installment (LPI) and foreclosure sale date is 270 days for Minnesota residents.
Jenna Thuening, a Minneapolis Certified Distressed Property Expert guides perspective home buyers and sellers in the Minneapolis housing market and St Paul area real estate. Buyers needing help to submit an purchase offer can reach Home Destination at 612-396-7832.
Find More Fannie Mae Press Releases