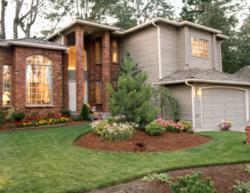 Studio City, Ca (PRWEB) August 16, 2012
With average real estate prices rising and home inventory dropping, the experts at Red Blue Realty recommend that prospective buyers consider Studio City real estate before its too late.
Barring another nationwide-housing catastrophe, Studio City real estate appears to have a bright future. Generally speaking, real estate sells well in the spring and summer, and this year has been no exception. This summer, Studio City has seen strong home prices as well as a rapidly decreasing inventory.
But now that summer is coming to a close, buyers will have the advantage. Red Blue Realty recommends that prospective buyers seriously consider Studio City not only because its real estate is likely to appreciate, but because it is a fantastic place to live.
Safe, Clean, and Thriving:
Nestled between the San Fernando Valley and the Santa Monica Mountains, Studio City is a very safe city. This is due to vigilant police patrols as well as an active and involved community that keeps the city clean, which helps to protect property values and reduce the likelihood of crime. Studio City also has a thriving economy with many retail stores, a large selection of restaurants, and the entertainment industry.
Homes for Everyone:
The current line-up of Studio City homes for sale offers something for everyone. There is, for example, a variety of condos available ranging from affordable to expensive; a similar pricing pattern can be found with Studio Citys selection of single-family homes. The mountains are, however, reserved exclusively for the largest, most luxurious and expensive homes.
Ventura Boulevard:
One of the most notable attributes of Studio City is its walkable strip of commerce, food and entertainment — Ventura Boulevard.
Stretching along the edge of the mountains, Ventura Boulevard offers shopping of all sorts: clothing, furniture, hobby shops, office supplies, niche boutiques — the list just goes on and on. There are also many restaurants to be found on Ventura Boulevard, including a great selection of Japanese, Indian, and Italian restaurants.
Perhaps the best attraction on Ventura Boulevard is the Studio City Farmers Market, which offers fresh local produce, artisan crafts, and fun for the whole family every Sunday.
Location, Location, Location:
Studio City is the perfect hub for easy access to the San Fernando Valley, Hollywood, and the 101 Freeway. For those who work in the entertainment industry, Studio City is an especially great place to live because it is in close proximity to major film studios, costume shops, prop shops, graphic design firms, and so on. Overall, Studio City real estate is highly recommended for young professionals, families, and retirees.
All thats left to do now is to find a great Studio City real estate agent and purchase one of the few Studio City homes for sale before theyre all gone! To learn more, contact Christopher Rosiak at Red Blue Realty today.
Website: Studio City real estate

Email: Contact(at)redbluerealty(dot)com

Phone Number: 1-(855) 66-RBREALTY or 1-(855) 667-2732
Also, be sure to follow Red Blue Realty on Facebook and get in on the hottest real estate topics!