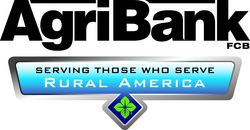 St. Paul, MN (PRWEB) May 9, 2010
AgriBank, FCB today announced financial results for the first quarter 2010, reporting growth in net income and continued strong levels of capital, liquidity, and credit quality.
The trends in the first quarter of 2010 continue to be positive; the financial markets continued their improvement and credit quality stabilized. Our fundamental strengths of financial performance, disciplined credit administration and proactive enterprise risk management have guided us through a challenging period and position us well to meet our mission on a prospective basis. Our mission is our priority: ensuring that AgriBank District Associations have the tools and options necessary to meet their retail customers needs, said Bill York, AgriBank CEO.
Results of Operations

Net income for the first quarter was $ 136.2 million compared to $ 85.7 million for the same period last year, a $ 50.5 million or 58.9% increase. The increase in net income resulted primarily from increased net interest income, decreased impairment on investments, and insurance refunds from reserves set up by the Farm Credit System Insurance Corporation. Net interest income increased $ 26.3 million compared to the same period in the prior year. The increase in net interest income was primarily attributable to the Banks ability to more quickly re-price its outstanding debt in the lower interest rate environment and to adjustments in loan pricing to better reflect additional credit risk and market conditions in the current agricultural environment. Net income was also positively impacted by AgriBanks share of premium refunds by the Farm Credit System Insurance Corporation totaling $ 13.4 million.
Net income impact was reduced by $ 8.9 million for impairment charges on investments held for liquidity purposes in the first quarter of 2010, compared to $ 16.1 million during the same period in 2009. This reflects write-downs on the Banks housing related asset-backed and mortgage backed investment securities. While there continues to be stress in this sector of the investment portfolio, the deterioration has slowed significantly and liquidity continues to improve.
Loan Portfolio

Total loans were $ 54.5 billion at March 31, 2010, down slightly from $ 55.7 billion at December 31, 2009 but up from $ 52.6 billion at March 31, 2009. Loan growth has been moderate compared to seasonally adjusted loan growth in prior years. This has resulted in the AgriBank District experiencing softening loan demand due to commodity price changes, leveling of collateral values, and continued adherence to strong credit underwriting standards. The decline in loans since December 31, 2009 is reflective of pay downs that typically happen in first quarter as many retail customers sell crops after year-end.
Loan portfolio credit quality was at 99.47% acceptable and other assets especially mentioned under the Farm Credit Administrations Uniform Classification System, comparable to 99.53% as of December 31, 2009. Nonaccrual loans increased from $ 111.7 million at December 31, 2009 to $ 120.1 million at March 31, 2010, reflecting increased nonaccruals in the asset pool retail portfolio. The allowance for loan losses at March 31, 2010 was $ 26.9 million, up from $ 23.4 million at December 31, 2009, reflecting the impact of slightly increased risk in the retail portfolio, primarily in the dairy industry. Despite the continuing risk in agriculture due to the global decline in commodity demand, adverse loans in the District portfolio are stabilizing. The stabilization of credit is due in part to the protein complex experiencing positive operating margins for the first time in many months, a situation which can mostly be attributed to decreased herd sizes which is causing increased prices. Marginal profits to the ethanol sector, due to decreased feedstock prices, are allowing producers to survive at or above the breakeven levels after experiencing losses in previous years. Although the crop loan portfolio has not yet experienced deterioration in quality, lower prices for corn, wheat, and soybeans expected during 2010 could reduce profit margins.
Liquidity and Capital

Capital and liquidity levels remain strong and exceed regulatory minimum requirements.
Cash and investments increased to $ 10.1 billion at March 31, 2010, compared to $ 9.6 billion at December 31, 2009. The Banks liquidity position increased to 165 days of liquidity at March 31, 2010, compared to 123 days at December 31, 2009, each well above the 90-day minimum established by the Farm Credit Administration, the Banks regulator. Capital increased to $ 3.350 billion at March 31, 2010, from $ 3.267 billion at December 31, 2009. The increase of $ 83 million since year-end reflects net income earned and retained and other comprehensive income for the period.
Our financial performance through this current economic environment has afforded us the opportunity to bolster capital and liquidity while continuing to provide a full range of loan products. Our continued financial strength and sustainability through all economic cycles is critical to serving District Associations," said Bill York.
About AgriBank

AgriBank, FCB is the largest of five banks within the national Farm Credit System, with $ 65 billion in total assets. It facilitates agricultural lending in a District that stretches from Ohio to Wyoming and from Minnesota to Arkansas. AgriBank is committed to the integrity of its mission by providing a stable and reliable source of credit and services to Associations, supporting rural development and maintaining a sustainable model for Farm Credit. From its headquarters in downtown St. Paul, Minnesota, AgriBank serves as a trusted partner, wholesale lender and business-service provider to a 15-state network of Associations.
Additional Information

For more information about AgriBank, including its annual and quarterly reports, visit the Banks website at http://www.agribank.com.
Forward-Looking Statements

Any forward-looking statements in this press release are based on current expectations and are subject to uncertainty and changes in circumstances. Actual results may differ materially from expectations due to a number of risks and uncertainties. More information about these risks and uncertainties is contained in AgriBanks annual report. The Bank undertakes no duty to update or revise any forward-looking statements, whether as a result of new information, future events or otherwise.
###