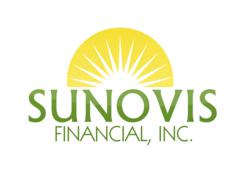 San Francisco, CA (PRWEB) February 05, 2013
A new survey reveals what is on the mind of small business owners. While the past few months have been focused on uncertainty and the fiscal cliff, small business owners are now focused more on the impact that taxes and healthcare costs are having on their operations, according to a January Gallup/Wells Fargo Small Business survey.
The survey shows that over half of all small business owners are concerned about the negative impact of taxes (53%) and healthcare costs (54%), claiming that these two issues are hurting their businesses a lot. Other top negative impacts to the small businesses are the price of energy (47%), government regulations (46%), and the federal debt ceiling (40%). At the bottom of the impact list? Federal spending cuts (18%) and immigration policy (15%).
The concerns of small business owners are a reflection of concerns of a wide array of Americans, said Terry Robinson, president of Sunovis Financial. The interesting thing about the poll, despite worries and concerns about the economy, is that optimism rose in January..
Despite looming issues, overall small business owner optimism rose in January. The Gallup/Wells Fargo Small Business Index returned to positive territory with an increase to +9. This is after it dropped to -11 after the November elections, but it is still lower than the +15 from January of last year. And it is much lower than pre-recession levels which were typically at or above 100.
The rise in optimism was due to improvements in both the present and future outlook of small business owners.
In looking at the present economic situation, the index is still in negative territory, but just barely. The January index for the present situation was -2, and improvement over Novembers reading of -10. Small business owners are basically neutral at this time regarding the present economic conditions.
The increase in the present situation index was driven by an improvement in the jobs outlook as well as optimism regarding capital spending and current revenues.
Future expectations returned to positive territory, clocking in at +11 in January versus a -1 reading in November. This increase was also driven by increasing optimism about future revenues and job growth.
A separate set of survey questions were posed to those business owners who are not hiring this year. They were asked to rate 8 reasons why they are not hiring. The top three reasons given were: