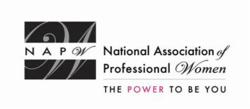 Garden City, NY (PRWEB) February 12, 2013
Members and guests of the NAPW Manassas, VA Local Chapter gathered in December and January for professional networking events at SJ Lane & Co., 3124 PS Business Center Drive in Woodbridge.
At the January meeting, the group of professional women learned how and if they would be affected by the fiscal cliff when Chapter member and CPA Stephanie Lane gave a comprehensive presentation on the new federal tax laws.
In December, the attendees discussed how they could support Sudley Manor House and other nonprofit organizations.
Reacting to the constant reporting of the fiscal cliff, Manassas Chapter President Sandra Scott invited Chapter member and CPA Stephanie Lane to address the group with a presentation that focused on the changes to the upcoming federal tax laws.
The members greatly benefited from receiving the information to best prepare their 2012 taxes, she said.
Stephanie gave a detailed presentation that included facts about tax thresholds, capital gains, qualified dividends, phase-outs, and wage income. The CPA also explained what is meant by AGI (adjusted gross income); MAGI (modified adjusted gross income); and MAGI-AGI (add back IRA deductions, student loan interest, exclusions or deductions for foreign income or housing expenses, interest paid for EE bonds that were used for higher education expense, adoption expenses paid by an employer that were excluded from income, and domestic activities deductions).
The presentation was extremely relevant for members and guests and all benefited from Stephanies knowledge of the complicated tax laws.
We all shared in the discussion when FICA was presented because of the immediate financial impact we saw when we received our pay checks prior to the meeting, said Sandra.
At the previous meeting in December, the Chapter President recommended Sudley Manor House, an assisted living residence and Alzheimer's care senior residence in Manassas, as a monthly meeting activity for the Chapter.
Sandra provided members with the organizations application and it was agreed that members would provide their decision and completion of the application to the Chapter President during the February meeting.
After we receive approval from the organization, participating Chapter members will join together and interact with the elders by reading, having conversations, playing games, etc., said Sandra.
The Sudley Manor House discussion also resulted in establishing sponsorship with other similar organizations in the neighboring cities to Manassas.
Sandra asked the Chapter members who provided information about the Diabetes Foundation and the American Cancer Society coordinate presentations to plan Chapter participation in upcoming 2013 events. The Chapter President also announced that she had accepted an offer from Informatively Speaking, Inc. to host a presentation on Elder Law during the February meeting.
Earlier in the evening of the December meeting, the Chapter President discussed the following agenda items from the June 2012 Chapter Launch meeting: Importance of active Chapter participation especially as a Board member; a call for volunteers for the vacant Chapter Board positions 2nd Vice President and Planning Committee; ideas that Chapter members would like to engage in during 2013; nomination of a new sponsor organization; and start succession planning for Chapter President changeover in early 2014.
The next two Manassas Local Chapter meetings will be held on February 17th, from 4:00 to 6:00pm at the Dominion Valley Country Club Haymarket and March 10th, from 4:00 to 6:00pm at Carmellos Old Town Manassas.
Members present at both meetings were: Sandra Scott, Maureen Cummings-Spickles, Stacy Henderson, Yvonne Jackson, Stephanie Lane, Jo Jackson, and Joann Boggan.
The National Association of Professional Women (NAPW) is the largest and most recognized network of female professionals. NAPW provides a forum where women can interact, exchange ideas, educate, network, and empower. NAPW Local Chapters allow members to maximize their experience through meetings, networking opportunities, and professional events.
For additional information regarding the NAPW Manassas, VA Local Chapter and/or NAPW, please visit http://www.napw.com.
Follow NAPW on Facebook and Twitter.
###