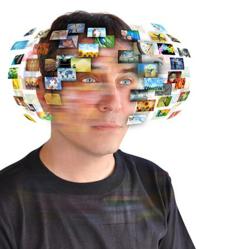 Minneapolis, MN (PRWEB) February 03, 2013
The Bureau of Labor Statistics (BLS) January 2013 Employment Report, not only released key employment data but drew demands that mainstream media messages shift toward growth. Renewed critiques have surfaced that media reports on economic and employment news coverage focus disproportionately on deficit news.
Integral Media's owner Eric Sims commented: "Past Harvard University studies indicate that soft news outlets focus more on human drama than traditional news media. Mass media has changed the way media news covers major political and economic stories, like foreign policy crises. As a consequence, what the public learns about these events has changed. More media outlets cover major events than in the past, including entertainment-oriented soft news media. Readers want unbiased, trusted mainstream media."
The Bureau of Labor Statistics Employment Report said, "In January, 2.4 million persons were marginally attached to the labor force, down by 366,000 from a year earlier. These individuals were not in the labor force, wanted and were available for work, and had looked for a job sometime in the prior 12 months. They weren't counted as unemployed because they had not searched for work in the 4 weeks preceding the survey." This drew criticism from Rush Limbaugh for accuracy in BLS reporting in his commentary on the date of the news release, Feb 1, in his article titled "Obama Shrunk Private Sector by 8.5M Jobs".
In an article titled "Groundhog Day in the labor market", posted February 1, The Economic Policy Institute gave an additional perspective for the media: "Despite the overall growth in jobs over the last three years, we still have a crisis-level jobs deficit. The U.S. labor market started 2013 with fewer jobs than it had 7 years ago in January 2006, even though the potential workforce has since grown by more than 8 million. The jobs deficit is so large that at Januarys growth rate, it would take until 2021 to return to the pre-recession unemployment rate". Today's readers have a staggering amount of media choices and many tend to read from multiple sources to come to their own conclusions.
Pew Research Center annual publicizes its research findings on how media is consumed. In The State Of The News Media 2012 report Tom Rosenstiel said, Our analysis suggests that news is becoming a more important and pervasive part of peoples lives. But it remains unclear who will benefit economically from this growing appetite for news. The BLS employment data and report plays a major role in conveying the current state of U.S. economics and readers want unbiased reporting.
In the midst of the presidential election, where both sides can be implicated for credit or blame, United Press International said, "The jobs report is widely seen as a wild card, potentially giving a boost to the campaign of President Barack Obama or Republican presidential nominee Mitt Romney, depending on what the report says".
In an article titled Mainstream Vs. Alternative Media The Small Business Chronicle noted that communicating marketing messages has evolved and "has created additional media outlets in both alternative and mainstream media channels. Businesses must decide how to reach their target customers through various media channels; some target customers are reached easier through mainstream media outlets, while others tend to prefer alternative media". Both mainstream media and alternative media receive funding through advertisements, however, the Harvard study indicates that traditional media tends to stick more to statistical facts.
"The changing media environment represents both a challenge and an opportunity. Perhaps no one is wishing to enter parley on the topic of reporting slants. Viewers and readers make media consumption choices every day, seeking reliable unbiased media that offers news palatable for making ones own decision," says Sims. As America saw in our recent presidential election, strategic politicians have responded by altering both the content of and means of marketing messages through integrated media buyers we determine the best delivery for their messages.
The unemployment rate was attributed to a decrease in defense spending and a certain amount of fiscal cliff uncertainty, says Integral Media. "It is a challenge for citizens to decipher what reporting and media content is diligent and to good standard. Publishers are increasingly seeking well-known sources in the effort to ensure a reputation as a reliable unbiased source of news."
Integrated media buyers help businesses determine their best media channels to reach their targeted audiences. "For example, if a business service or product is used most by male business executives, then a mainstream media outlet like The Wall Street Journal may well be a better advertising choice than an alternative newspaper," indicates Sims.
Since 1999, Integral Media has delivered efficient, smart media solutions through creative media consulting services. Call 952-470-5254 for comprehensive media buying that guarantees results.