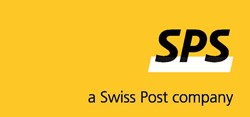 New York, NY (PRWEB) February 20, 2013
SPS is a leading provider of solutions for outsourcing strategic business processes and offers comprehensive document management services with over two dozen document processing centers throughout North America, Europe and Asia. The company also provides onsite outsourcing solutions for a wide range of support services and facility management functions including mail, copy, front of house, records, call center/switchboard and IT help desk. SPS creates custom-fit solutions for clients by providing highly trained, motivated people; the industrys best-in-class processes; and a vendor-neutral approach to technology.
We are honored by this recognition by IAOP, stated Dan Moscatiello, CEO of Swiss Post Solutions, North America. SPS takes a transformational approach to outsourcing, helping our clients adapt to the ever-changing business environment in order to be more competitive. Our key focus is on helping organizations address their core business problems by reengineering their processes, especially labor-intensive workflows that can be made more efficient and cost-effective through digitization. In addition, customer service is always top of mind, which is why our commitment to our clients is mirrored by our commitment to our employees.
The Global Outsourcing 100 list is published by the IAOP as a tool to help companies assess and evaluate outsourcing service providers. "Global competition is at an all-time high, which is reflected in this years rankings," said IAOP CEO, Debi Hamill. "This comes at a time when companies that outsource are scrutinizing their providers more closely. The Global Outsourcing 100 is the only guide to help companies research and compare service providers with whom they are considering outsourcing relationships.
As applicants continually raise the bar and as the outsourcing industry continues to grow and mature in many markets, competition is tougher, added Jag Dalal, Managing Director of Thought Leadership, IAOP and chairman of the judges' panel. Being named to The Global Outsourcing 100 is a great achievement, particularly given the strong competition, and we are proud to recognize Swiss Post Solutions for their excellence.
About Swiss Post Solutions

SPS is a leading provider of solutions for the outsourcing of strategic business processes and offers comprehensive services in document management. SPS' 6,400 employees serve business clients in the areas of insurance, banking, telecommunications, media, retail, energy supply and travel & transportation. Part of the Swiss Post group, SPS is headquartered in Zurich, Switzerland, with an active presence in all important international economic regions.
SPS North America offers a comprehensive suite of business process outsourcing solutions and document management services including the transformation of key business applications from paper to digital documents enabling improved workflow and driving enhanced efficiencies. In the field of outsourced office services, SPS North America provides mailroom management, managed print services, reprographic services, IT helpdesk support, front of house and reception services. The company has offices in New York City (HQ), Los Angeles, San Francisco, Chicago, Washington, and Toronto, and operates secure document processing centers in Long Island City and Toronto. To learn more, visit http://www.swisspostsolutions.com.
About IAOP

The International Association of Outsourcing Professionals