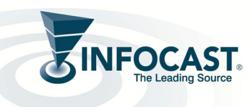 Woodland Hills, CA (PRWEB) September 24, 2012
Infocast, the leading producer of events tailored to the current and future needs of the oil and gas industry, is set to host their 3rd Water Management for Shale Plays meeting. The event is set to take place on October 29-31, 2012 at the Doubletree by Hilton Hotel & Suites in Downtown Pittsburgh, PA, and will once again feature industry experts in water management and shale plays.
With the continuing increase in hydraulic fracturing for oil and gas in plays such as the Marcellus, Utica, Bakken and Eagle Ford, the consumption of water necessary in operations has also continued to climb. Experts estimate that shale wells consume nearly five million gallons of water. Due to regulations and best practices, water is re-treated, reused, transported and disposed of. The immense costs of such essential procedures have developed a secondary industry, which further complicates the process. Drilling sites are often located far from any quality water source, pipeline or infrastructure, even as water supplies progressively become scarcer.
Infocasts 3rd Water Management for Shale Plays event provides an opportunity to bring together leading E&Ps, field service organizations and water technology specialists to share in the discussions of state-of-the-art strategies and cost-effective practices in water management. The wide range of discussions will include topics on the development of optimal water management systems for hydraulic fracturing, maximization of efficiencies through the use of on-site water storage, exploration of alternative water sources for fracking, assessment of innovative technologies for the treatment of shale water and the usage of mobile water treatment systems.
Michael Krancer, Secretary of the Pennsylvania Department of Environmental Protection will keynote the Briefing, while Brent Giles from Lux Research and John Owsiany from Consol Energy will be among the keynote speakers during the Tutorial. Other participants include key players, such as Bear Creek Engineering, GE Water & Process Technologies, GreenHunter Energy, Heckmann Corporation, ORSANCO, Shalewater Solutions, Trican Well Service, WorleyParsons and more.
For more information, visit the event website at http://www.infocastinc.com/watershale3 or contact Infocast at 818-888-4444.
Find More Fracking Press Releases