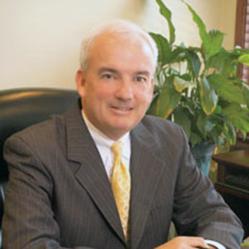 (PRWEB) September 28, 2012
While the drilling industry claims fracking makes it possible for shale oil extraction to produce oil and natural gas in places where conventional technologies are ineffective, others see the potential for harm.
Fracking injects water and chemicals into rock, forcing oil and gas to escape elsewhere, ideally through a constructed well. Fracking presents risks to surface water and underground water supplies, with accompanying risks to drinking water. Drinking water can become contaminated in any number of ways, with contributing factors including the depletion of fresh water supplies, spills of fracking chemicals, and leaks of flowback fluids containing the chemicals. Threats to underground water supplies can come when wells are poorly constructed, when fractures extend farther than planned, and when old oil and gas wells that have been capped serve as a migration corridor for fracking fluids used in new wells nearby. Fracking also produces vast amounts of wastewater, which needs to be properly contained to prevent seepage into groundwater supplies.
With a full-on boom occurring, it is reasonable to question whether drillers are following best practices and taking time to properly construct wells and train workers, said Joseph G. Price, gas drilling injury attorney with DLP Law in Northeastern Pennsylvania.
The Marcellus Shale is a shale formation reaching from New York to Virginia. Shale is a fine-grained sedimentary rock composed of flakes of clay and tiny fragments of other minerals like quartz and calcite. The Marcellus Shale covers more than half of Pennsylvania, excluding only the Southeastern part of the state. Drilling in the Marcellus Shale is mostly occurring in the Northeastern counties of Bradford, Lycoming, Susquehanna, and Tioga, and in Southwestern Pennsylvania.
Using information provided by the Pennsylvania Department of Environmental Protection, Fractracker.org reports that from 2006 to 2010, the number of drilled wells exploded from two to 1,461 in the Pennsylvania Marcellus Shale. The number of permitted wells grew from 60 to 3,637 over the same period. Fractracker reported that in 2009, $ 9,751,727 was levied in fines compared to $ 11,028 in 2006.
While risks to drinking water are more widely known, The Denver Post reported a Colorado study that found significant air pollution near fracking operations. The study found that people living within a half-mile of fracking wells were exposed to air pollutants five times higher than Federal hazard standards. The chemical contaminants were likely to cause neurological and respiratory effects such as headaches, sore throat, eye irritation and difficulty breathing.

Another lesser-known risk is to the oil and gas workers who are exposed to silica dust while working in the field. The inhalation of crystalline silica dust can result in a condition called silicosis. While a chronic condition may take 20 years or more to develop, acute silicosis can also befall a worker after a single heavy dose or brief exposures to very high concentration of silica dust. Silicosis results in the growth of hard nodules in the lungs that eventually cause difficulty breathing.
Joseph Price, the Pennsylvania lawyer, says, We know there are health risks with fracking, but we really dont know the extent of them or when they will appear. The question is, how much do you gamble with oil and gas development at the expense of public health?
Workers and citizens are swept up in the drilling boom despite these risks to the water they drink, the air they breathe and the safety of their work environment.
If you live in, or downstream of, a fracking boom area, or are an oil and gas worker with concerns about your health, contact DLP for more information about how you can protect your health.
DLP is a full-service law firm whose Pennsylvania lawyers are committed to representing clients with compassion and dedication. Joseph Price has over 30 years experience in civil litigation, including major and complex personal injury cases. View the Pennsylvania Marcellus Shale gas drilling map on DLP's website. With offices in Moosic, Kingston, Honesdale or Hazleton, DLP serves all of Northeast Pennsylvania. For a free consultation, call DLP toll free at (877) DLP-9700 or (877) 357-9700.
Find More Fracking Press Releases