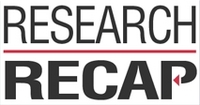 New York, NY (PRWEB) April 3, 2008 -
Research Recap (researchrecap.com), Alacra Inc.'s one-stop research resource for business and financial executives and sophisticated investors, today revealed its most popular blog posts of the first quarter.
Not surprisingly, the financial turbulence that made headlines worldwide during the quarter dominated Research Recaps most-viewed posts, each attracting thousands of visitors.

Research Recaps Most Read Posts in January-March were:
1.