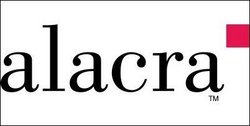 New York, NY (PRWEB) January 28, 2009
The credit crisis dominated Research Recap's (Researchrecap.com) Top Ten blog posts of 2008. Research Recap from Alacra, Inc., is a one-stop research resource for business and financial professionals, individual investors and others.
Research Recap's most viewed posts, attracting thousands of visitors, reflect the credit crisis that spread from the subprime mortgage meltdown throughout the US financial system and into markets and economies worldwide.
All of the top 10 posts and 19 of the top 20 were related to the credit crisis, and it was not until number 26 that a more positive post made the list.
Interestingly, some posts from early in 2008 remained well-read throughout the year as readers tried to make sense of the deepening credit crisis, particularly primer posts like the Research Primer on Credit Default Swaps and the IMF analysis of the role of hedge funds in the subprime crisis.
Research Recap's Most Read Posts of 2008 were:

1)