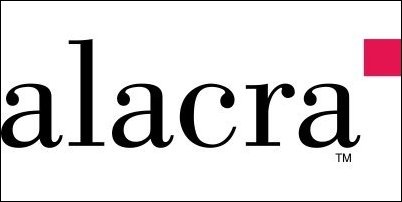 New York, NY (PRWEB) May 24, 2007
Alacra, Inc, a leading provider of online business information solutions, announced today that it now integrates data from Markit Group Limited ("Markit") in its Concordance offering. Markit is the leading provider of independent data, portfolio valuations and OTC derivatives trade processing.
Alacra Concordance seamlessly ties together company, security and industry reference data from multiple providers. Further to the agreement, Alacra's Concordance customers now have access to Markit 's RED Codes, the industry standard identifiers for the credit default swap (CDS) market. Users will be able to map their clients and other counterparties to the 2,900 + entities which are currently assigned a RED Code.
"The addition of Markit RED Codes to Alacra's Concordance service significantly enhances our value proposition for the fixed income market," said Steve Goldstein, CEO of Alacra. "By mapping RED Codes to rating agency issuer IDs, as well as over two-dozen other entity identifiers, Alacra Concordance provides a comprehensive, single view of an entity and its associated ratings and reference data."
"RED brings necessary operational efficiency to the CDS market and we strive to make it easily accessible to all market participants through industry-preferred solutions. By having access to RED Codes in conjunction with Concordance's extensive data, Alacra's customers have access to a seamless and integrated service." said Penny Davenport, Managing Director of Markit RED.
For more information about Alacra, visit Alacra's website at http://www.alacra.com or contact Alacra at 1.212.363.9620
About Alacra Inc.
Alacra creates sophisticated online technology and services to help clients find, package and present business information. Financial institutions, professional service firms and other corporations have long used the same content sets to support clients, research deals and investigate market opportunities. The Alacra mission is to package this content and deliver it in a format that best meets each organization precise needs.
Worldwide, more than 600 investment and commercial banks, management consulting firms, law firms, and other corporations, representing 50,000 end users, use Alacra to effectively find and deploy business information in their daily workflow.
About Markit Group Limited
Markit Group Limited is the leading provider of independent data, portfolio valuations and OTC derivatives trade processing to the global financial markets. The company receives daily data contributions from over 80 dealing firms, and its services are used by almost 1,000 institutions to enhance trading operations, reduce risk and manage compliance.
###