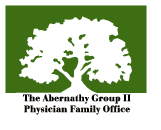 New York, NY (PRWEB) June 28, 2012
Todays physicians and specialists can expect to work longer and earn less doing it. Reimbursement is falling while the costs of operating a practice are rising. And, while several disturbing trends facing doctors are set to continue over the next twenty years, the Physician Family Office is making the case for early planning and doing as the Rockefellers do. How is this possible when trying to with keep up with the pace of information, medical innovations and advances, and the daily responsibilities of running a medical practice?
Planning, time management, preparation, and the right team are essential. Today, that does not mean doing everything oneself. The successful medical doctor will surround himself with a team of experts working directly for him as his advocates, helping him to identify opportunities and solutions that will enable him to reach his financial goals and objectives as quickly and cost effectively as possible, and with as little risk as necessary and a clear strategy in place, an objective vision of asset protection, asset management, and planning, says co-founder, Brian Luster. Strategizing and executing this objective vision takes timeand years of experience as a professional wealth manager along with a competent team of advisors.

Dr. Bernard Morrey, emeritus chair of the Department of Orthopedics at Mayo Clinic and a professor at the University of Texas Health Science Center in San Antonio ads, Its tough to be an expert in more than one profession when time is the currency of value.

Given the Integration of the EMR, increasing malpractice insurance rates, HIPPA compliance, and the costs of IT coupled with falling reimbursement, being an MD today is an increasingly complex undertaking.
Where physicians can save time during their day makes a tremendous difference. To be able, in an instant, to observe the entire status of your assets in their entirety with summary data creates the best chance for making intelligent, well-informed decisions. This is how we work; physicians make decisions all day from such data and thats valuable, says Dr. Morrey. He further advises, Seek expert consultation. That doesnt necessarily exist in the [general] realm of investing today.
Here is what physicians today can do to plan for optimal wealth:
Integrate advisors. Often MDs time is cannibalized by too many competing demands: vendors selling financial products, lawyers, accountants, and the like. If each one isnt communicating with the other before dispensing advice, chances are the advice of one will either negate the effects of the others, or, they will offer counsel that wont build wealth.
Have all advisors sign a Fiduciary oath which assures, in writing, their actions will be aligned with yours and will prioritize your wealth interests and goals ahead of their own.
Seek out professionals who have been managing funds (in addition to individual client accounts) with audited track records, for at least a decade. Dont use salespeople claiming to be experts.
Never take on excess portfolio risk. The concept of keeping up with the stock market is a Wall Street myth. Investors should take on only as much risk as they need to meet their goals. Determine the amount of assets you need to fund your retirement. Then determine how long you have to get there. This will tell you how much you need to save to accomplish your goal.
Teach heirs about preserving wealth; its never too early to begin! William Vanderbilt left his heirs the equivalent of $ 4.8 Billion (in current dollars), yet not one ranks among Americas most affluent today. Educate children about money management, taxes, and financial responsibility early.
There is no one-size-fits-all financial plan that is going to work for everyone since no two clients are the same. However, the specialty family office is something we particularly value since we are intimately familiar with the difficulties facing physicians; we know their world, says co-founder and Chairman of the Board, Steven Abernathy.
About the Company:

Steven Abernathy and Brian Luster are physicians advocates and founders of the first Physician Family Office (PFO) in the country. The Physician Family Office sells no products, receives no commissions, and is independent, employee-owned, and governed by its Advisory Board comprised entirely of thought-leading physicians.