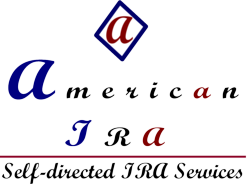 Fort Lauderdale, FL (PRWEB) February 22, 2012
Is it illegal to hold gold inside your IRA?! American IRA-a National Provider of Self-Directed IRAs addresses this latest myth and announces a great gold article.
Jim Hitt, CEO of American IRA, explains "Many people are under the impression that it is illegal to own gold or other precious metals within your IRA. This is not the case: The law provides very few restrictions on what IRAs can own and many forms of gold and other precious metals are entirely legitimate. The government does place some restrictions, however, on the type of gold or precious metal investment you can have, though as well as the manner in which you hold it."
Gold has been a financial bulwark against inflation, economic uncertainty and chaos for thousands of years. It has retained its value through famine, pestilence, wars and the collapse of entire civilizations. Governments themselves seek to hold it to anchor their currencies, whether directly or indirectly. Gold can serve the same purpose in a retirement portfolio.
Much has been made of the spectacular rise in the price of gold against the dollar in recent years, and there is evidence to suggest but not guarantee that the trend may continue. The United States, the largest economy in the world, is currently running an unsustainable budgetary deficit especially when future entitlement obligations such as Social Security and Medicare benefits are taken into account. Meanwhile, the Federal Reserve continues to pursue an inflationary policy of increasing the money supply electronically printing money by the hundreds of billions while keeping interest rates pushed down so low that money market and CD investors are experiencing negative real, inflation-adjusted returns.
Jim Hitt, concludes "There is so much more I could explain about gold investing instead I will point you in the direction of a great article I recently read on NuWire: 'Gold IRA: Options For Investing In Gold Using A Self-Directed IRA Or Traditional IRA'. This is a great article that covers the subject of gold investing extremely well. The one and most important thing I want to stress is that it is important for you to 'due your due diligence', know what you are investing in, know the rules, and consult a professional in every case in which you are not 100% sure about the investment you are making and the associated rules in regards to that investment."
About:
American IRA, LLC was established in 2004 by James C. Hitt in Asheville, NC.
The mission of American IRA is to provide the highest level of customer service in the self directed retirement industry. Mr. Hitt and his team have grown the company to over $ 250 million in assets under administration by educating the public that their self-directed IRA account can invest in a variety of assets such as real estate, private lending, limited liability companies, precious metals and much more!
To learn more about American IRA, LLC and self-directed IRAs/self-directed Solo 401(k)s, please contact our office at 1-866-7500-IRA(472).
As a self-directed IRA administrator they are a neutral third party. They do not make any recommendations to any person or entity associated with investments of any type (including financial representatives, investment promoters or companies, or employees, agents or representatives associated with these firms). They are not responsible for and are not bound by any statements, representations, warranties or agreements made by any such person or entity and do not provide any recommendation on the quality profitability or reputability of any investment, individual or company. The term "they" refers to American IRA, located in Asheville, NC.
###