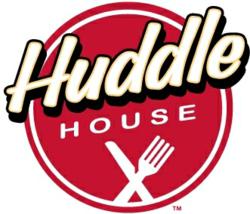 Atlanta, GA (PRWEB) April 28, 2011
Huddle House has announced the promotion of its longtime general counsel, Claudia Levitas, to the role of chief administrative officer. Levitas will retain oversight of the 46-year-old family diner chains legal affairs and human resources department while taking on new responsibilities such as supervision of all corporate administration, employee benefits programs, the companys real estate portfolio and risk management evaluation.
While balancing those responsibilities is a challenge in and of itself, Im looking forward to doing all I can to help the company continue to grow and move forward, said Levitas. That begins with making sure we have all the right programs in place for our franchisees and employees as well as ensuring all organizational and administrative matters are handled efficiently.
Prior to joining Huddle House in 1995, Levitas practiced law for five years in Washington, D.C., where she specialized in commercial litigation. She joined the chain to oversee franchise-related issues and legislative matters and saw her responsibilities gradually extend to human resources and the development of training materials for Huddle Houses 19 corporate and 381 franchised restaurants.
Claudia has a much broader and more impactful role than just being our senior counsel, said Ken Keymer, Huddle Houses CEO. Shes a senior manager I rely on heavily, someone whos incredibly bright and works hard for this brand. Shes a very important component to this companys success.
Levitas said an initiative shell address in her new role is the formation of a recognition program for Huddle House team members making noteworthy contributions to their communities.
We already have programs that recognize outstanding restaurant performance, but we want to go further and recognize those individuals who are touching lives of people in communities where they work, she said. There are so many everyday heroes in our system who are changing peoples lives, and they should be acknowledged.
About Huddle House