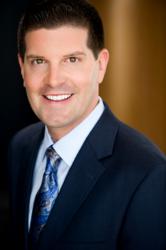 Chicago, IL (PRWEB) April 19, 2012
A successful test by India of a nuclear capable missile able to strike China is a new risk factor that India ETF investors must take into account writes Christian Magoon in an article titled "New India ETF Risk Emerges." The test occurred on Thursday and according to the Wall Street Journal the missile had enough range to deliver a strike to Chinese cities like Beijing and Shanghai. While emerging markets like India and China have been stable over the last 10 years, this event highlights the elevated geopolitical risk factors to consider when investing in emerging markets.
"India ETF products offer a compelling long term growth opportunity," said Christian Magoon, Publisher of IndiaETFs.com and CEO of Magoon Capital. "However it is important to understand that there are unique risks which emerging markets like India and China are subject to. India's missile test, and some would say message to China, is an abrupt reminder of the elevated risks emerging market investors must consider."
There are 12 India ETF products listed in the United States containing over $ 2 billion of investor assets. Cost efficiency, transparency and flexibility are three of the features India ETF products are often cited for.
About IndiaETFs.com

Founded by ETF insider @ChristianMagoon, IndiaETFs.com is an investor friendly site focused on India ETF products and the markets they track. A complete India ETF list along with individual ETF profile pages are just two of the features it offers. The most popular feature of the site is the weekly India ETF Report email. This report summarizes the week's events and related performance winners and losers. Best of all it is free of charge – just provide an email address in the top right of the site. Follow the latest from the site in real time on Twitter @IndiaETFs
Related Portfolio Risk Press Releases